Earlier this month, Cedric was honored to receive an invitation from Dr. Naomi Wolf to be interviewed for an episode of Daily Clout. Cedric's discussion with Associate Editor Breeauna Sagdal begins more generally on the subject of liberty, then delves into how both COVID-19 and "global warming" are being used to drive an authoritarian agenda. You can watch the full interview online: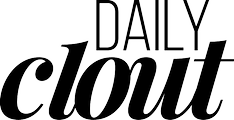 FIVE FREEDOMS: Is Left vs Right Being Used To Usher in Agenda 2030? March Of Liberty
In this episode of Daily Clout, Associate Editor Breeauna Sagdal interviews Cedric Keith author of "The Dying Fish", along his March of Liberty, a trek across the U.S that will end in Washington D.C. next month.